April Wilkerson
Appearing Live on the Fresh Ideas Stage Saturday, March 25 at 1 pm and Sunday, March 26 at 1 pm
YouTube home improvement expert April Wilkerson has been called a Maker, a DIYer, a Woodworker and Metalworker. All are apt, but regardless of the label, April makes stuff that she wants or needs instead of buying it or hiring it out. It's her goal to be able to look around her home and have a hard time finding something she didn't make with her own two hands. And she's coming to the Austin Home Show to inspire you to pick up a tool you didn't think you could use and build something you didn't think you could build.
April started her blog in February of 2013, even though she had never used a power tool before. She didn't grow up working on things, but she quickly learned.
Shortly after April started making things, she started putting together written tutorials on her website so that she could pass along information to anybody else that was interested. One thing led to another and a year later she started making video tutorials. She now puts together free tutorials on anything and everything she does. She sticks to building the things she wants or needs in her life, and she brings a camera along because sharing the information on how she completed a project has become just as big of an obsession as doing the actual projects.
April has also appeared on History Channel's More Power with Tim (the Tool Man Taylor) Allen and Richard Karn where the trio hangs out in Tim's workshop, putting all types of home improvement tools to the test.
April is a born and bred Texas girl who grew upon the south Texas coast and now lives in the beautiful Texas hills with a little herd of rescue animals and chickens.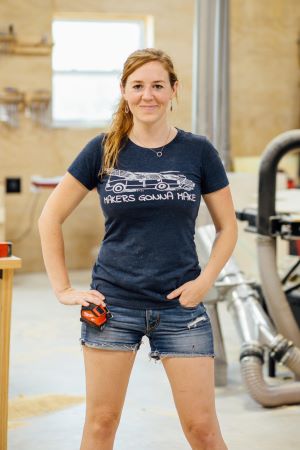 Albert Gonzales Art
Albert Gonzales is a post-contemporary artist based in San Antonio, TX. He is heavily influenced by post- WWII artists like Jackson Pollock, Keith Haring and Jean-Michel Basquiat, but also draws inspiration from the masters like Henri Matisse and Van Gogh. With this broad range of inspirations, Gonzales's fine art approaches are visual experiments within composition, style, and technique. From abstraction to still life to portraits, his art can span multiple genres. With bold color palettes, his often "outrageous" paintings are fun and unpredictable. As a great commentator on his own art style, his showmanship brings forth the passion for his art and his need to create. His audience is able to see and feel his dearest dedication to craft. With his paintings, he hopes to reflect a feeling of liveliness and compassion for the love he has for the visual arts. Gonzales wants the audience to feel this feeling if only for a second; but touched and moved for a lifetime. Albert Gonzales's accolades include the "Step Inside My Mind" solo exhibition; "Voz" group exhibition at the Centro De Artes with UTSA; Featured artist in Coca-Cola March Madness Music Festival; artist participant in a city- wide art project for a non-profit organization titled, Clarity in the Pin Wheels for Change campaign where he painted alongside 16 other internationally and nationally renowned artists; Featured artist "Luminaria" 2019 art festival. Having sold over a hundred paintings in one year, Gonzales's list of prominent collectors and collections include the acquisition of seven paintings into the UTSA Art Collection by the invitation of Dr. Ricardo Romo. Gonzales has also donated artwork to the UTSA Alumni Gala and the Susan G. Komen Foundation. Best known for his simplistically minimal abstract flower paintings, Gonzales gives voice to the new and upcoming generation of artists of San Antonio.

Artwork available for purchase: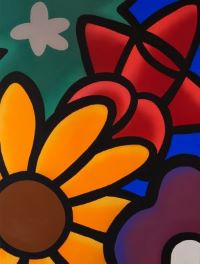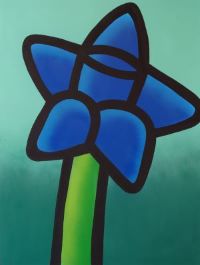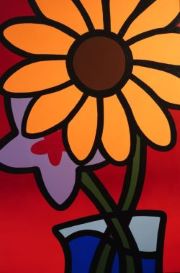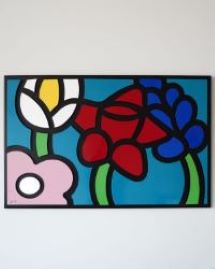 www.albertgonzalesart.com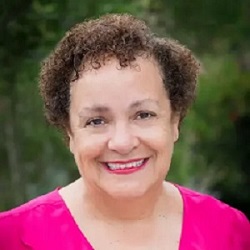 Jewell Parker - Shelf Genie
Jewell & Steven Parker are ShelfGenie Franchise Owners for the Austin Area. The Parkers were delighted to discover glide-out shelving while remodeling the home they had lived in for 25 years. For two busy professionals with equally busy children, it made sense to organize the hard to reach kitchen storage areas. They also found that installing custom glide-outs boosted the resale value of their home. The Parkers fell in love with the convenience of glide-out shelving and installed them in their new home, not only in the kitchen but also in the bathroom and laundry room. After enjoying successful careers in corporate America for more than 25 years, the Parkers began considering self-employment for their next chapter. While researching franchise opportunities, the Parkers were excited to find that the Austin ShelfGenie franchise was available. After researching the products, and talking with other owners and the national support team, they decided that the ShelfGenie culture and commitment to quality were a match! The Parkers assumed responsibility for the Austin Market in August 2018.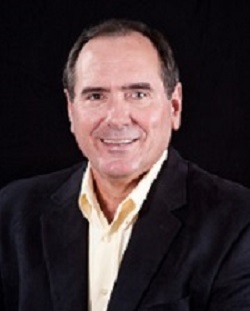 Dennis Celsor - Built Green Custom Homes
Learn the secrets to really add affordable energy efficiency as you design-build your new custom home. Build green while protecting the green in your bank account too.